IoT Spending to Reach Nearly $1.3 Trillion By 2020: IDC
Manufacturing, transportation and utilities are currently seeing the largest growth.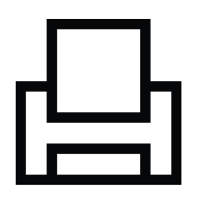 News
By: Staff
Published on January 12, 2017 by Digital Insurance 
Worldwide spending on the Internet of Things (IoT) totaled an estimated $737 billion in 2016, as organizations continue to invest in hardware, software, services and connectivity that enable IoT, according to a report by International Data Corporation (IDC).
Global IoT spending will see a compound annual growth rate (CAGR) of 16% over the 2015-2020 forecast period, reaching $1.29 trillion in 2020, the firm said.
The industries that made the largest IoT investments in 2016 were manufacturing ($178 billion), transportation ($78 billion) and utilities ($69 billion). Consumer IoT purchases, the fourth-largest market segment in 2016, will become the third-largest segment by 2020, according to IDC.
Cross-industry IoT investments, which IDC said represent use cases common to all industries—such as connected vehicles and smart buildings—will rank among the top segments throughout the five-year forecast. The industries that will see the fastest IoT spending growth are insurance, consumer, healthcare and retail.
Manufacturing operations is the IoT use case that saw the largest investment ($102.5 billion) in 2016. Other IoT use cases being deployed in manufacturing include production asset management and maintenance and field service. The second largest use case, freight monitoring ($55.9 billion), will account for much of the IoT spending in the transportation industry, IDC said.
In the utilities industry, combined investments in smart grid for electricity and gas totaled an estimated $57.8 billion in 2016. Smart home investments by consumers are expected to more than double over the forecast period, reaching more than $63 billion by 2020.
In the insurance industry, telematics will be the leading use case and remote health monitoring will see the greatest investment in the healthcare industry. Retail companies are already investing in a variety of use cases, including omni-channel operations and digital signage.
This article was from Insurance Networking News and was legally licensed through the NewsCred publisher network. Please direct all licensing questions to legal@newscred.com.