4 Ways To Build Alignment When Employees Don't Go To An Office
Considerations for connecting your mobile workforce.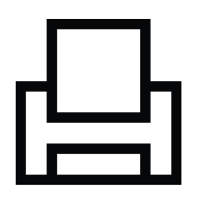 News
By: Jennifer Davis


Published on November 27, 2018 by Forbes


According to the US Census Bureau's American Community Survey and research by Global Workplace Analytics, regular work-at-home, among the non-self-employed population, has grown by 140% since 2005. Upwards of 4 million employees now work from home at least half the time. 40 percent more U.S. employers offered flexible workplace options than they did five years ago with larger companies leading the way.  And up 90% of the US workforce says they would like to telework at least part-time.
It has been common for sales organizations to work virtually for years, in field offices or locations, because productivity was relatively easy to manage and monitor and there were clear advantages in customer proximity. But the trend is extending to marketing teams and leadership as well. In this new context, how can we align sales and marketing?
Build Relationships Old School
Through regular check-ins, collaborative projects, and great communication, we can foster relationships across the miles.  Marketing leaders should remember that sales people are often on the road and heavily relying on mobile technology.  Sales leaders should remember that marketing teams may not be co-located as they once where and that the nature of their work is changing. But that doesn't mean that we should accept less communication or camaraderie.  Schedule short meetings, respect each others' time, be friendly, listen intently, and ask open ended questions to close the gap.
Use Video Technology
Whenever possible use video technology to put faces to names and to pick up on all the non-verbal elements of conversations that is often lost on the phone. Bob Perkins, the founder and chairman of the AA-ISP (the American Association of Inside Sales Professionals) advises using video conferencing for everything.  "It is an incredibly personalized way to communicate," he said.  "We say it is revolutionizing."  He called it a "game changer."
And in asynchronous communication with messaging, text, or email don't be afraid to use appropriate emojis or video gifs to communicate emotion that would be hard to capture in words (like a "high five" or a devious smile).
Gather the Wagons From Time to Time
Kay Sargent, senior principal and head of workplace for the international architecture firm HOK, noted that "we no longer have to 'go to work.' We can work anytime and anywhere. Therefore UX, users experience, becomes a key to success." Architects and space designers and the leaders they serve "need to focus on creating compelling places and great experiences that people will choose to be in."
"People have said that working from home is dead," she said, citing some recent corporations who have reversed decades old telecommuting policies. "That isn't true," she continued. "Working from home or on highly distributed teams works well with teams in sales, consulting model or doing more individual work." Work that is often at the heart of sales and marketing productivity. "But when they need to innovate, they often circle the wagons and want their teams together.  Often in business, the work may ebb and flow, so does the strategy, as work can be very cyclical." Companies can find providing locations and the resources for physical meetings, temporary lab space, or team events to be very beneficial.
Take Advantage of the Flexibility
"Space today is more focused on function than status," Sargent observed. "Given a choice between a bigger workspace or better technology and more options and choices, most people pick the latter." Work has become something we can always access, which can lead to faster decision making, better access to decision makers, and better information flow. Every advantage should be taken of this flexibility.  But perhaps even more important is the customer contact that can be facilitated.  The lean marketing principle of "getting out the building" takes on a whole new meaning when employees are working virtually. Since they are already out of the building, why not take the opportunity to build relationships with customers?
This article was written by Jennifer Davis from Forbes and was legally licensed through the NewsCred publisher network. Please direct all licensing questions to legal@newscred.com.